Daytona Beach
"The World's Most Famous Beach"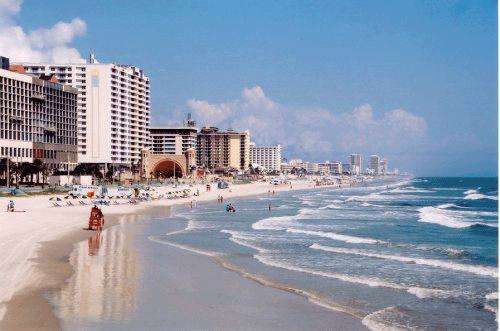 Daytona Beach is called "The World's Most Famous Beach" for a reason. If you live any where in America, perhaps even the world, you have likely heard of Daytona Beach. There is so much that goes on here, and when Daytona does something, it is usually BIG. The folks here also know how to make it happen over & over & over again. People generally love it, and comeback, so the crowds are always huge.
In general, this place has a little bit of everything. It has all the beach town prerequisites - Lots of shops selling souvenirs, T-shirts, and beach paraphernalia. It even has a waterpark. There are plenty of bars & restaurants, but not a lot of fine dining. This place is meant for lots of people and big partys. The thing is though, that the events that go on usually are tailored to specific crowds, so if you are considering Daytona Beach for a vacation, check for what might be going on, and make sure it is something you think you will enjoy.
The Big 3 events at Daytona Beach(The Daytona 500, Bike Week, & Spring Break) usually take place in the February thru March timeframes. Once these start, the city is in a nonstop party, both day & night.
Here is a quick overview:



Daytona 500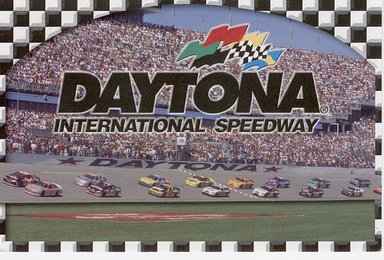 Really, Daytona Beach owes it's initial fame to racing. Originally, there was no speedway, rather the racing was done right on the beach. That has come and gone, but to this day vehicles are allowed on the beach. Racing in Daytona has become the biggest event in the sport, and on race day, there are well over 100,000 people at the track alone. In addition, the Daytona experience museum, has been built so fans can feel like they are a part of the event year round



Bike Week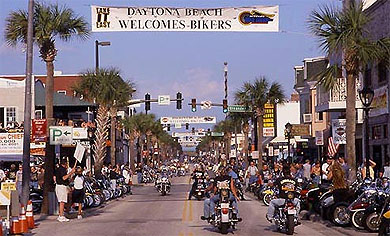 Billed as the biggest, best bike event in the world, this annual event brings in over 500,000 visitors and boasts thousands of vendors, events, and activities. Bike week is like Spring Break for bikers. Picture bikes, bikinis, and fun. (Shame on You! – you were not suppose to think about that.) Anyway, this is a wild time, and is something all bike enthusiasts need to do at least once.

If you miss this try Biketoberfest in the fall.



Spring Break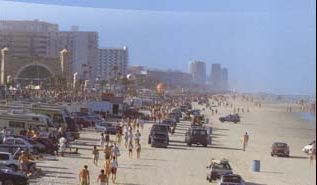 The place where Spring Break went big time, Spring Break here is like no other. This is because of it's heritage of cars and bikes. Spring break always means sun, fun, bikinis, clubs, and so on and so on. Daytona however throws in Car shows, Bike shows, Glow contests, cruising up and down the beach (in your vehicle), and more. In addition, you are a little over an hour from Orlando, so you can even cruise into Disney and all the other theme parks.

Return From Daytona Beach To Sprink Break Page




Great Florida Beach Vacations Home