Great Family Beaches in Florida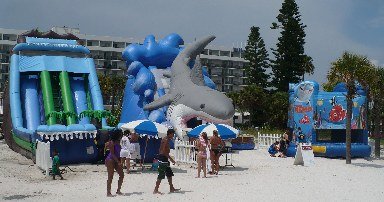 Once people discovered Florida, they have been packing up and heading south for it's family beaches & vacations year in and year out. Believe it or not, tons of families came to Florida every year, even before Mickey took up residence in Orlando. That's because there has always been great family beaches here, and people have loved them.

As soon as Floridians figured tourism out, the state became like a mecca for vacationing. In a way, you could say it was the beaches that brought Mickey as well. Whether you are looking for a fun beach with lots to do, or just a place for some quality family time at the shore, there are plenty of beaches to chose from. Here are some of my favorites.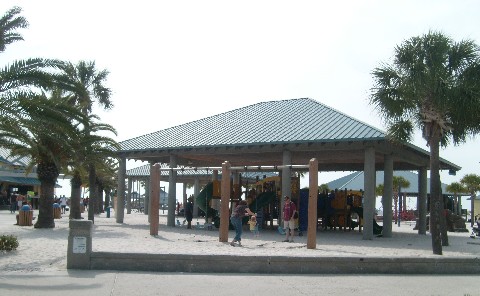 Clearwater beach is a great family beach for vacationing. It is one of the beaches that I grew up on. I have always enjoyed this beach because it has everything you could ask for in a beach. The beach is a huge parcel of wonderful sugar white sand, beautiful waters, and tons of things to do. It has an endless variety of places to stay, and you can find fun things for you and the kids to do both day & night. Because Clearwater is easily accessible to the entire Tampa Bay Area, your family will also be only 20 minutes drive to everything from Bush Gardens to Buccaneer football. Boredom has no home here.

Though more known as party central for spring break, Panama city beach is actually a great beach for the family the rest of the year. This is another beach with incredible white sand that your feet fall in love with. The water is so beautiful this area is nicknamed "The Emerald Coast". Though the panhandle does not have the benefits of a large metro, there is still tons to do for you and the kids. Several of my 3rd grade Sunday School students have recommended it enthusiastically.

This is a beautiful beach. Consistently rated one of the top beaches in the US, Siesta beach is a beach full of a more natural beauty. Great white sand abounds here, and is bordered by swaying palms and majestic pines. Though this beach has fewer activities available beyond the beach then the others, it still has a huge beach with all the typical beach things to do that make for a lot of fun. This would be a great beach for getting quality family time in while still having plenty to do for everyone.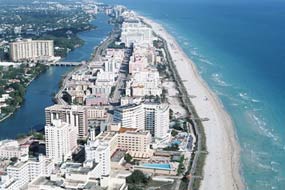 One of the original Florida family beach vacation spots. Cocoa beach is still unlike any other. This is because it can be 2 vacations in one. It can be your typical family beach vacation with fun, sun, & surf, and it can be a launching spot for central Florida's great attractions. Kennedy Space Center is located just a few miles north of the beach. Besides being a unique place to visit, it often makes Cocoa beach a perfect grandstand for watching rocket & shuttle launches. This is especially cool at night. If that is not enough, at Cocoa you are just 30 minutes away from Disney and all of Orlando's great attractions. You could spend a few days having the time of your lives, and then a few just relaxing on the beach while you recover.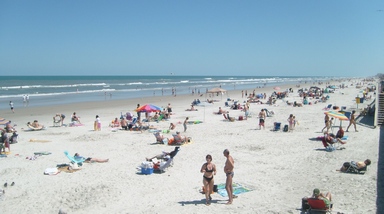 This is a relatively unknown beach, at least as far as tourists go. It is about an hours drive from Disney, and only 10 miles south of Daytona. The great thing about New Smyrna is that you get all the bennies of central Florida with out the hassles of some of it's other beaches. It has lots of accommodations, but still maintains it local feel. You can even drive your car out on part of the beach. There are also great facilities available at some of the public beaches ranging from showers and BBQ grills to playgrounds and basketball courts. This is an excellent choice for a family vacation.





Not sure if Florida is right for your family this year, check with Family Vacation Advisors for some insight on other ideas for vacations.


I also know some folks at Family ABC's that give helpful advice on building closer families. Check them out. You might find some great insight there as well.




Return From Family Beaches to GFVB Home